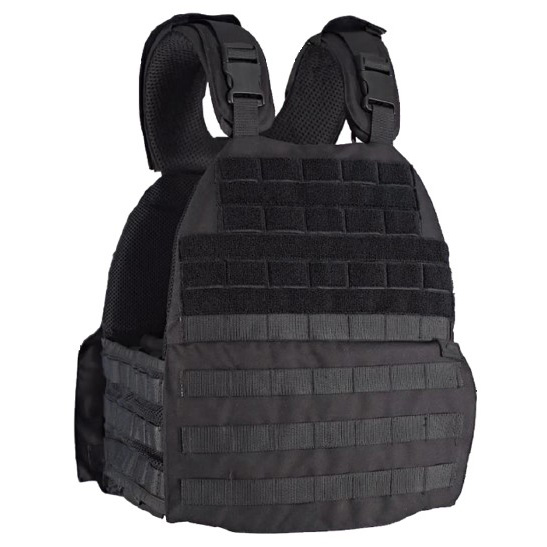 F.A.S.T. - 360 Plate Carrier with Quick Release System
Like the life vest, the F.A.S.T. 360 is an innovative design that has combined the safety mechanisms of a bullet proof vest, as well as user-friendliness.

With the addition of a quick release system, side plates for added protection as well as an extraction handle, it has thoroughly enhanced the capabilities of the standard vest.